Wageningen World
Producing food and saving the earth
What would a healthy diet look like that does the least possible harm to the climate and the environment? Hannah van Zanten is figuring it out in the Circular Food System model, with which she won the Groundbreaker Prize. 'If livestock are fed on waste streams, there is no need to import soya from Brazil'.
'The livestock industry has a big impact on the environment. I pondered what we could do differently,' says Hannah van Zanten, associate professor in the Farming Systems Ecology chair group in Wageningen and visiting professor at Cornell University. With her team and other colleagues from Wageningen and elsewhere, Van Zanten developed the Circular Food System model, which maps out what a healthy diet of plant and animal proteins looks like when it also respects the Earth's carrying capacity.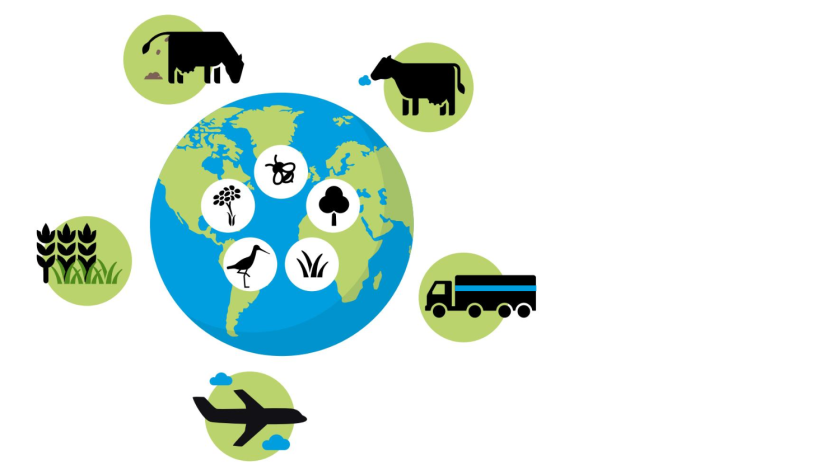 For every continent, the model takes into account greenhouse gas emissions from food production, land use, fertilizer inputs, the impact on biodiversity, and how to make such a system financially viable. The European model is very nearly ready and the global model is in the making. It also incorporates the impact of food transportation between continents. In January, Foodshot Global awarded Van Zanten the Groundbreaker Prize for her work: 150,000 dollars to be spent on research.
Eating residual streams
'The food system that colleagues and I have developed is circular and targets an optimal combination of plant and animal proteins,' says Van Zanten, who obtained her PhD cum laude in 2016 for her thesis on the role of livestock farming in a circular food system. She found there was a valuable role for livestock if you feed the animals on food scraps and waste from the food industry, and graze them on grasslands that are unsuitable for arable farming. 'If livestock are fed on these waste streams, we can grow crops for human consumption on the land where we now grow livestock feed. That way there is much more food for human consumption and the livestock feed, such as soya from Brazil, does not have to be transported halfway around the world,' explains Van Zanten.